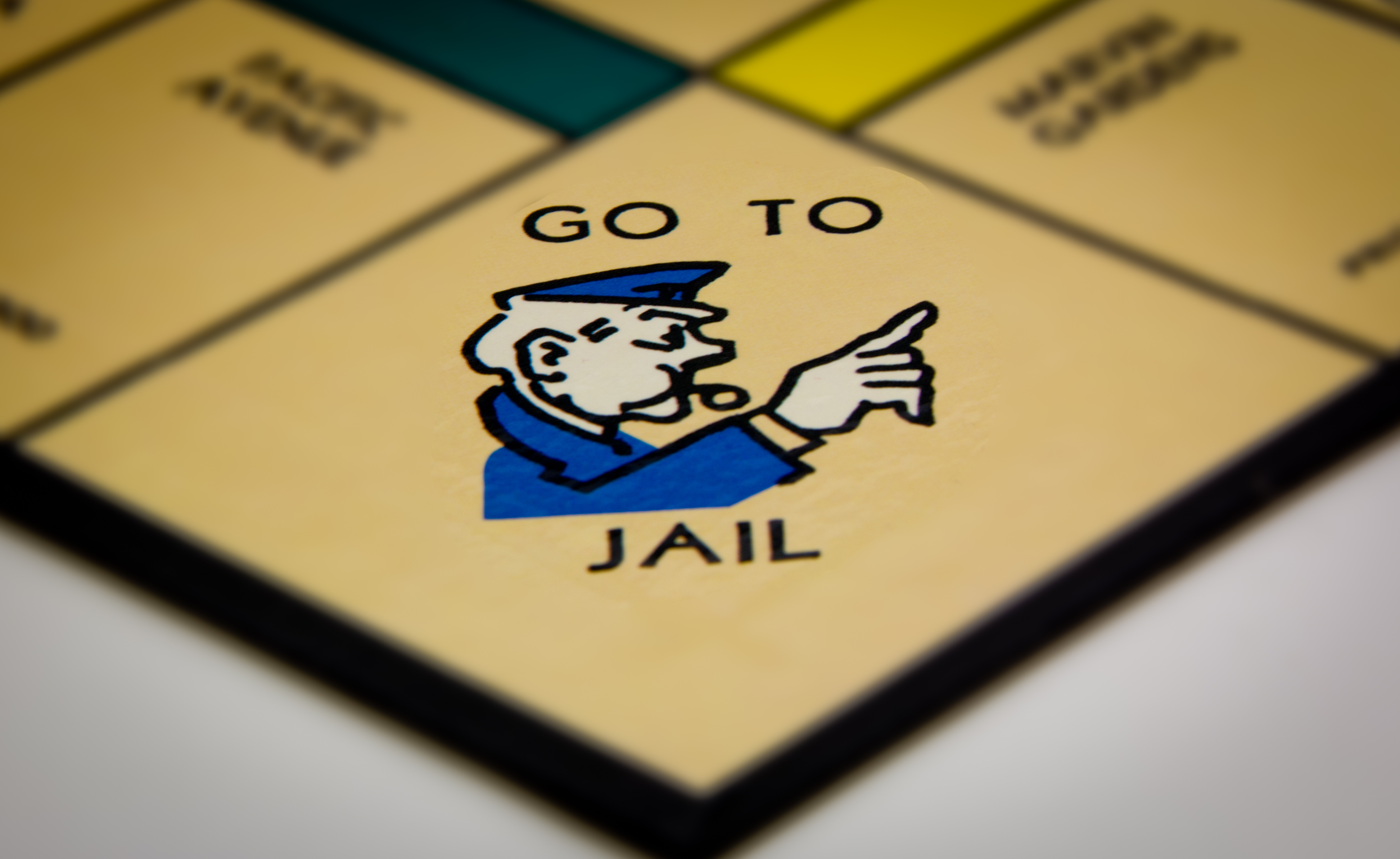 Go Directly To Jail (Do not pass go, do not collect $200)
Go Directly to Jail Released!
---
What a hectic weekend. Even when life gets in the way, it's still rewarding to get an RPG out the door!
Go Directly to Jail was inspired by this reddit post, which challenged people to come up with an RPG that uses nothing but a standard Monopoly set.
Go Directly to Jail is a game of prison break. Two agents have each been asked by a different crime syndicate to rescue one of their members from the Elmira Correctional Facility in New York State. This maximum security prison houses some of the worst mobsters in the entire world, and you've been tasked with breaking one of them out.
Two players will take turns moving around the board, and will alternate acting as their character and as the narrator. Both players are trying to get in and get out as quickly as possible, but don't get in each other's way!
Hope you guys enjoy this!
Files
Go Directly to Jail (Do not pass go, do not collect $200).pdf
532 kB
Sep 29, 2019
Get Go Directly To Jail (Do not pass go, do not collect $200)