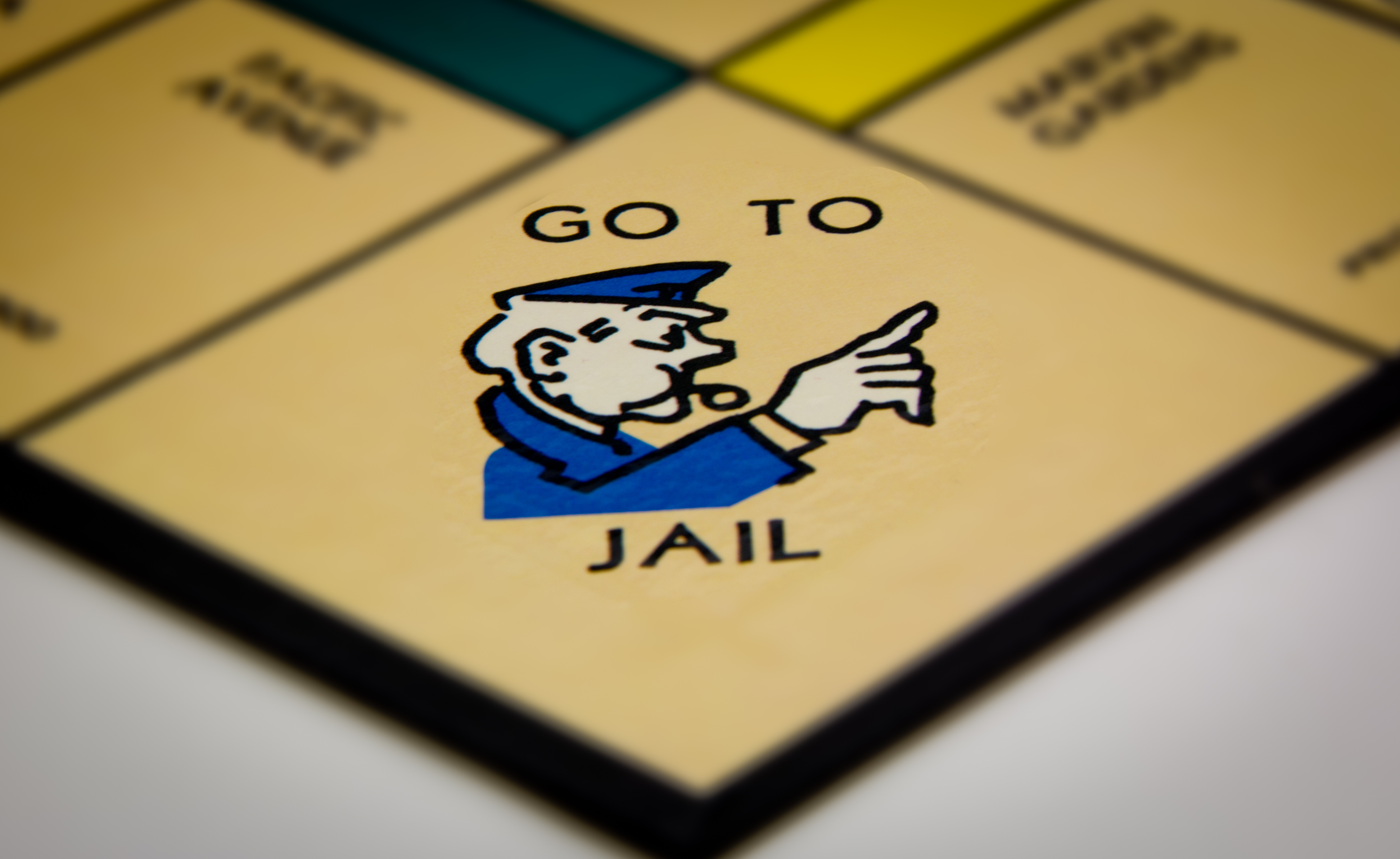 Go Directly To Jail (Do not pass go, do not collect $200)
Prison Break!
Inspired by this reddit post, I wanted to challenge myself to make a game that only needs a single Monopoly set to play. The result is this wonky, messed up game about organized crime, the Elmira Correctional Facility, and two agents who get in each other's way.
What is this game?
Go Directly to Jail is a game of prison break. Two agents have each been asked by a different crime syndicate to rescue one of their members from the Elmira Correctional Facility in New York State. This maximum security prison houses some of the worst mobsters in the entire world, and you've been tasked with breaking one of them out.
Two players will take turns moving around the board, and will alternate acting as their character and as the narrator. Both players are trying to get in and get out as quickly as possible, but don't get in each other's way!
What do I need to play?
All you need to play this game is two willing players, any complete Monopoly set, some pens and paper, and an hour or two.
What else should I know?
The cover art for this game is Go To Jail by Ken Teegarden, used under the CC BY-SA 2.0 license.
This game is licensed under CC-BY 4.0
Download
Click download now to get access to the following files:
Go Directly to Jail (Do not pass go, do not collect $200) v1.pdf
552 kB