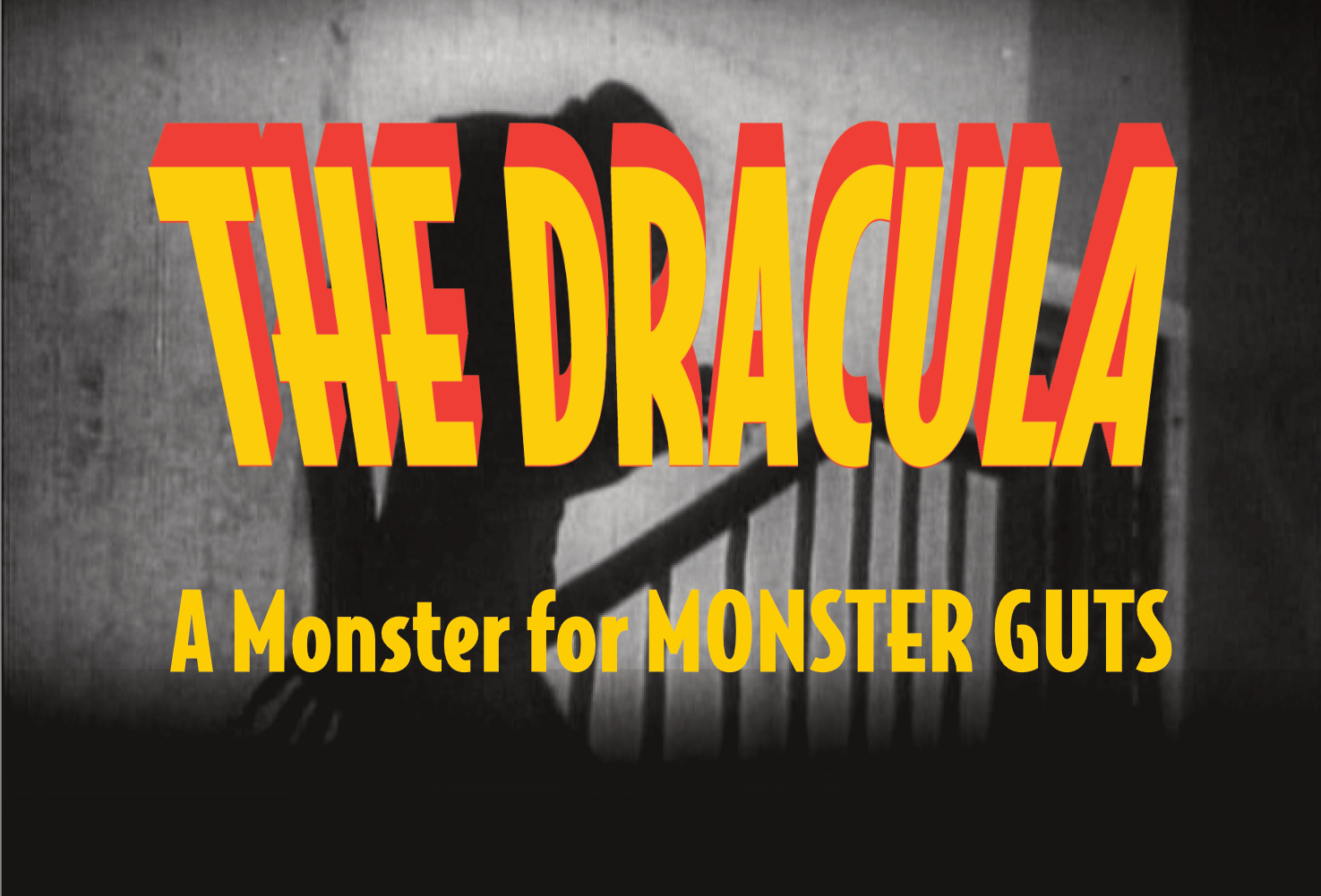 The DRACULA - for MONSTER GUTS
THE DRACULA
Stalking in the dead of night, an enormous bat swoops down upon its unsuspecting human prey. But wait, that human has a giant hammer? And he just bashed that dracula's face in? HELL YES THAT WAS AWESOME!
The DRACULA is a new monster for the game MONSTER GUTS by Wheels Within Wheels Publishing. Now you can fight against a version of your favorite Holywood vampire with a transforming axe or a 8-foot long sword. What's not to love?
This monster was written as part of both the Dracula Jam and the Monster Guts Jam.
Download
Click download now to get access to the following files: