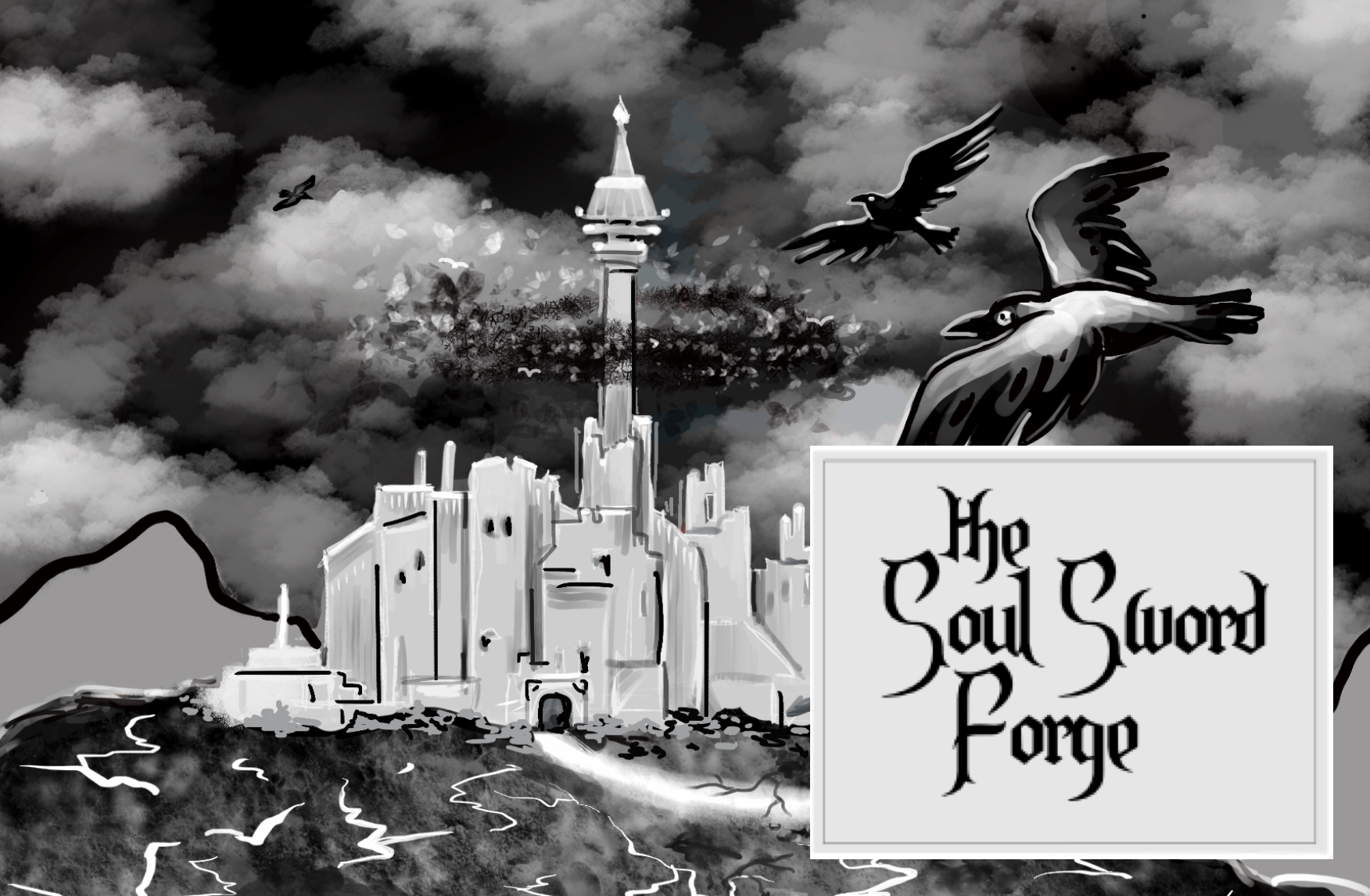 The Soul Sword Forge
The Soul Sword Forge - Coming to ZineQuest 3
---
The looming shadow of the dormant Castle Rex has plagued your town for decades. Dozens of armies and hundreds of scavengers have attempted to storm the castle, hoping to harness the power of the mythical Soul Forge. Every one of them has failed, and the castle still stands vacant and crumbling. Now it's your turn to delve into the castle depths. Will you be the ones to take this treasure for your own?
I'm so excited to bring to you the Soul Sword Forge, a Trophy Gold incursion and B/X module coming to Kickstarter for ZineQuest 3! In this zine you will find:
- The Soul Sword Forge, an original adventure based on the tarot suit of swords and focusing on themes of loss, binding, and ambition.
- a dozen thematic and interesting monsters for both systems
- alternate rules for Trophy Gold to incorporate the tarot deck into regular play
- new thematic magic items and encounters
- new character building options for Trophy Gold
- new city building rules and options to tie into the Trophy campaign structure
- tons of art to bring your campaign to life!
- more things yet to be announced!
You can sign up here to be the first to receive news and updates when they come out!