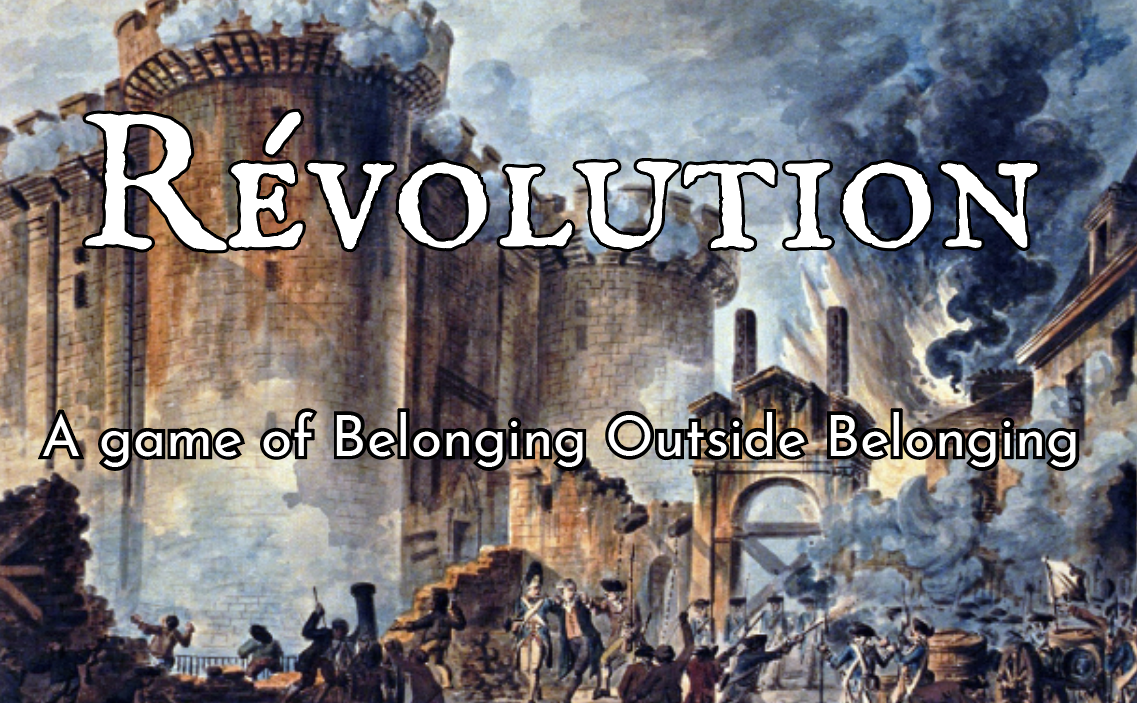 Révolution - RPG
#BlackLivesMatter - News & Updates
---
Bonjour à tous!
We have a three major announcements, all of which are related to the protests currently happening in the United States and around the globe.
First, Typhos Games is donating 100% of our earnings between June 1st and June 14th to Black Lives Matter - Seattle & King County chapters. Seattle is seeing a massive amount of police violence and arrests, and we want to give back to our local community in this time of crisis.
Second, we have released a new beta version of Révolution, the game of political intrigue and insurrection in an alternate 1790s Paris. The current culture has really shaped the current direction of this game, and it felt right to send out what I have to anyone who wants to channel their inner bonnet rouge right now. This new version of Révoltuion will be on sale at 50% off for the next two weeks so more people can donate to the cause.
Thirdly, Révolution has been included in the Indie Games for Bail Funds bundle on itch.io. This is a great bundle put together by Blue Golem Games to help communities all over the country meet their bail needs. I highly encourage anyone with enough funds to spare to donate to the bundle and get some great games.
Vive la Révolution!
Files
Révolution - Version 0.6
4 MB
Jun 04, 2020