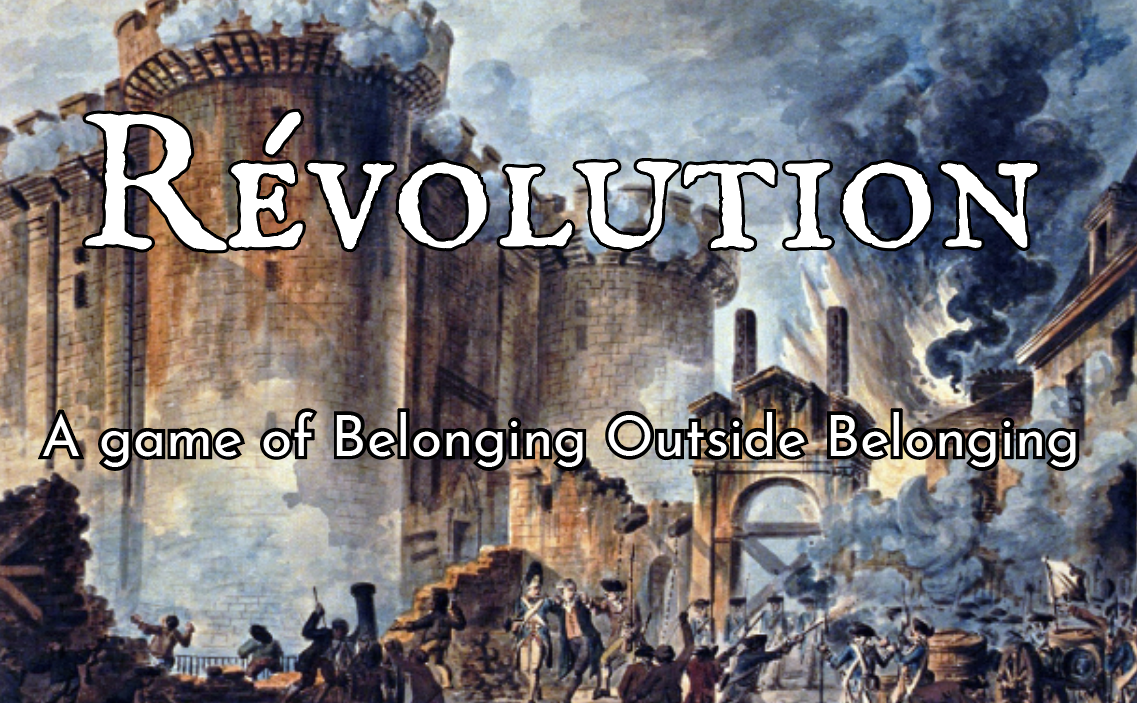 Révolution - RPG
Hello friends! It's been a while since our last Révolution update, and so I have a LOT to share with you all!
There have been a lot of slow and incremental changes to Révolution this year. It's hard to find time to sit down and put words on paper this year, but through the slow currents of time I've been able to get some steady progress. I'm really proud of the changes in this version and I'm so happy to be ready to share them with you all! In version 0.7 you will find:
Révolution is now GM optional, with rules provided for playing with a Storyteller (a GM) or a Facilitator (no GM).
Most of the moves have been overhauled, adding more drama and magic to the world.
Each faction has their own flavor of magic, bringing the fantasy back into focus.
The pre-made scenario "The Noxious Miasma". Perfect for jumping straight into the action in a one-shot or convention game.
Clarification and rework of the power track, faction relationships, tarot reading, and Paris worksheet.
More community copies! I'm adding 25 more community copies to the pool!
In more news about Révolution, Sam was recently a guest on +1 Forward and got to talk about all the cool stuff in this game! I encourage you to listen to all of +1 Forward if you haven't already, it is a fantastic podcast, but you can specifically find the Révolution episode here!
I've had a few people ask about physical copies and future plans for this project, and frankly I'm still figuring that out myself. My current plan is to bring Révolution to Kickstarter sometime in late spring 2021. I'm talking with some really wonderful and talented people about joining the project, and I'm super excited with where this project is going. Thank you all for sticking with this project, and I hope to bring you more good news soon!
Files
Révolution - Version 0.7
3 MB
Nov 12, 2020